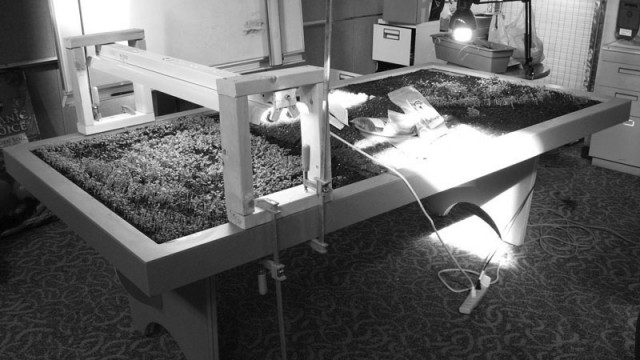 ARCHEWORKS: SUSTAINABLE FOOD PROJECT
Archeworks is an alternative design school where students work in multi-disciplinary teams with non-profit partners to create design solutions for social and environmental concerns. Amanda attended  Archeworks as a student from 2007-08.   Believing wholeheartedly in the mission of Archeworks, Amanda continued to be involved as an active alumna post-graduation during her years in Chicago.  She gave lectures to current students on topics such as building integrated agriculture,  collaborated with the Mobile Food Collaborative in Chicago and at the Venice Biennale, recruited for new students, lead tours of the facility, and co-hosted a successful mentoring event between Chicago Women in Architecture and Archeworks.
During the 2007-8 Archeworks academic year, Amanda and her design team were partnered with the Peggy Notebaert Nature Museum (PNM) and tasked with creating a sustainable food system for the museum.  The team met regularly with the PNM sustainable food committee and  lead a visioning workshop with PNM staff to determine what projects were necessary and feasible for the system to be successful.
Simultaneously, the team focused on community outreach outside of the PNM's neighborhood of Lincoln Park.  The team held workshops on growing food in storefront windows and vermicomposting at InCUBATE's Sunday Soup event, and spread the message through stickers and postcards at the monthly Critical Mass bike events.  They inspired passersby on a cold wintry morning in Chicago's "Polish Triangle" to help  spread native prairie seeds with assistance of the resident pigeon population.  In the Archeworks studio, the team attempted small scale aquaponics and successfully grew a spread of microgreens by rigging lights to an overturned conference table.
More on the project here: Archeworks Sustainable Food Project on Vimeo