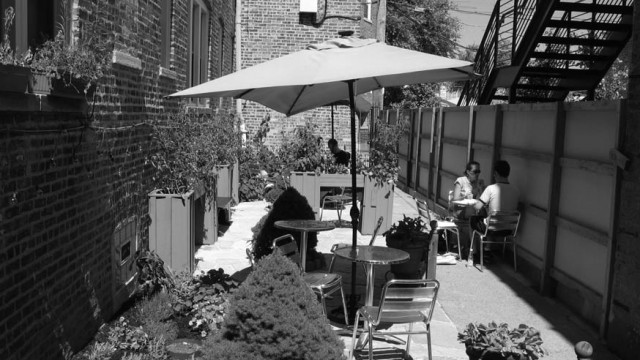 URBAN AGRICULTURE
Urban dwellers are looking to the built environment for creative solutions to reconnect to our food system.  Roofs, walls, porches, residual spaces, front lawns, and vacant lots are abundant in cities and can be opportunities for producing food.  Together we can re-imagine our built environment for growing food using inventive technologies and design methods to challenge the way we look at buildings and change policy.
In Chicago, Amanda co-founded a design-build firm called Grow Here!, LLC that focused on the integration of sustainable food systems into the built environment to increase access to healthy food.  Grow Here! designed food-focused landscapes and seating for restaurants and cafes,  served as a green roof consultant for a food growing roof on a community outreach center,  and presented multiple workshops to community groups on design solutions for growing food in the city.
In 2010, she was honored to collaborate with the Archeworks-based Mobile Food Collective by leading a workshop on food heritage and social design between American and Italian architecture students as part of the 12th Venice Biennale for Architecture.
Grow Here! Project Example: Restaurant Patio and Design
Grow Here! Project Example: The Grind Cafe Foodscaping  + Workshop
Project Example: Mobile Food Collective Workshop at the Venice Biennale