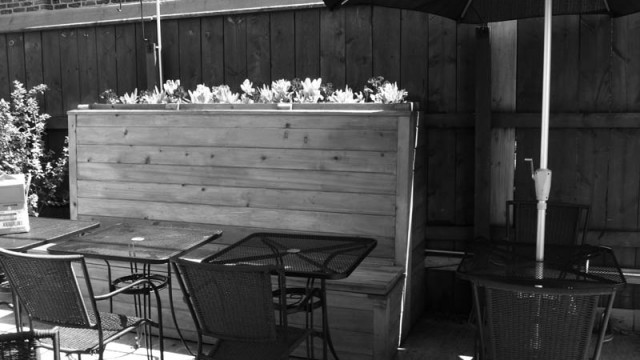 RESTAURANT PATIO DESIGN

In Fine Spirits is a restaurant and bar in Chicago specializing in wine, beer, and spirits.  Grow Here!, LLC, a design/build firm co-founded by Amanda, was hired to design their back patio.  IFS wanted their guests to have a deeper connection to the food and cocktails they were being served, and wanted to grow some of these ingredients in the patio area.  They also desired a warm and inviting atmosphere.

Grow Here!  designed a furniture and planting plan for the patio incorporating custom-built self-watering containers and custom-built banquette seating with containers to grow shallow depth crops such as lettuces and greens.  Larger, moveable, self-watering containers were built and installed and can be moved to different areas of the patio to catch full sun when needed, or define a space for private events. A simple, plain brick wall is used as support for hops to grow, highlighting an important ingredient in the hand crafted brews the bar serves. Containers on a second floor balcony grow herbs and can be brought in during the cold months.