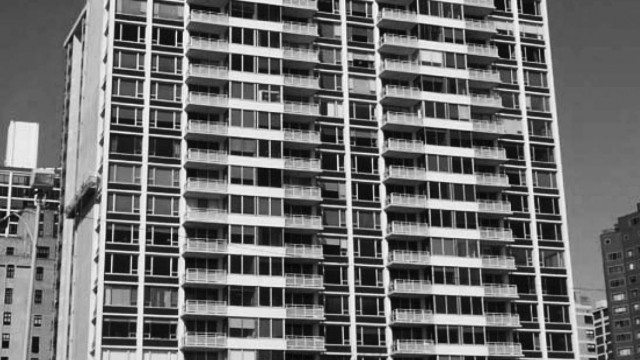 MODERN HIGH-RISE BUILDING FACADE REPAIR
This 40-story concrete-frame residential high-rise was built in the 1950's and is located in Chicago's Gold Coast neighborhood. From 2010-2012 Amanda was the assistant project manager for the facade repair project.  The project consisted of concrete spall and crack repairs, masonry tuckpointing and brick replacement, flashing installation, sealant replacement, exterior painting, and water leakage investigation testing.
The building's concrete frame had multiple cracks and spalls and the masonry spandrels were deteriorating and in need of repair. The building's original construction also did not include flashing.  Due to lack of flashing, cracks in the masonry and concrete, and failed sealants, the building was leaking in multiple locations.  As part of the investigation and design for the repair project, extensive water testing was performed to determine the causes of water infiltration.
Amanda researched and designed critical construction details used in the repair project and performed extensive contract administration services.  This included daily site visits to observe construction and confirm work was being performed according to the contract documents, submittal reviews, attending client and contractor meetings, and overall project management for all phases of the project.