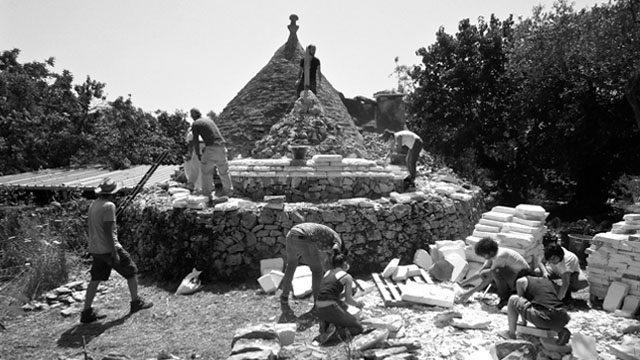 2016 TRULLO RESTORATION WORKSHOP with B.A.G.
A three day workshop was held in June of 2016 to partially restore a trullo roof using local stone construction techniques under the guidance of local trullaro, master trullo builder, Mario Santoro.
Participants from Italy, the U.K. and Ireland learned the history of trulli architecture, basic construction techniques of this particular type of dry-stone construction, and how to make and install chianche (stone shingles) using local tools and building methods.